Shoe styles that never fail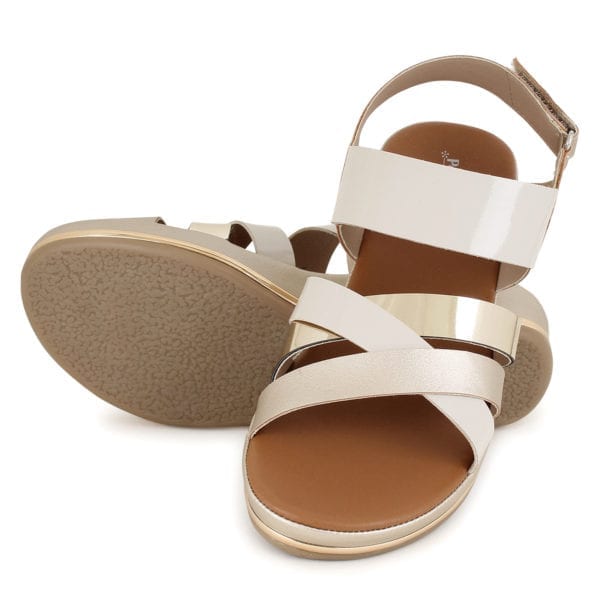 Women are always fond of footwear. They also own quite a few pairs which form their shoe wardrobe. But if someone is very careful about what shoes they wear with what outfit, then they must add a few staples to that wardrobe.
These staples are quite comfortable and will help them to maintain the style quotient.
Pumps
Pumps are said to be very flexible pair of shoes. They can either be flat or be heeled. Sometimes pumps can come with rubber soles as well. Most of them have peep toes or round cut toes. When we talk about those basic pumps, they have closed counters and a cut out top. Classic pump designs do have a seamless vamp. Also, these classic pumps are made without laces, straps, buckles or ties. Wearing pumps can add some instant glamour to any outfit no matter whether it is casual or formal. Wearing them can also accentuate one's buttocks, calves and chest. It makes one's foot more defined.
Stilettos
They are elegant and stilettos mean 'needle heels' in French. They can add a lot of oomph in one's outfit but it is also true that one might not find it easy to walk on these pencil thin heels. But if one can carry off a stiletto then it can always add glamour to any simple outfit like T shirt and a pair of jeans. One has to avoid wearing them though when they are pregnant and even after few months of delivery. Stilettos are thin and long and they are also common in boots and shoes.
Wedges
Wedges are considered as the comforters. The heel makes the balance better for an individual and one can easily walk on them because they give a lot more space for them to walk. They also fit perfectly with summer or maxi dresses and one can also wear them up with pair of jeans.
Spool Heels
They are a bit more forgiving than the stilettos. They are broader at the top and narrow at the bottom. They are actually more practical to walk in. Many peep toes and pumps can come with spool heels. Also, they are very comfortable to wear in every occasion as one can pair them up with casual wears or classy outfits.
 Loafers
If one eyes for only comfort, then loafers are the perfect pair for them. They are stylish casual wears which one can pair up with long skirts, jeans and even with a pair of formal trousers. If one can do it right, they can look good in a formal meeting too. Also, wearing them for the whole day is quite comfortable.
Kitten Heels
These are smaller heel lengths and they never add too much pressure on the feet. One can pair them up with both Indian and western outfits. The heels are slender and they have a slight curve at the back edge of the shoes.
If one wants to buy women footwear online, then they can easily check on these styles.
Notice
: Function WP_Scripts::localize was called
incorrectly
. The
$l10n
parameter must be an array. To pass arbitrary data to scripts, use the
wp_add_inline_script()
function instead. Please see
Debugging in WordPress
for more information. (This message was added in version 5.7.0.) in
/home2/medicalguru101/public_html/theneocom.com/wp-includes/functions.php
on line
5835
Notice
: Function WP_Scripts::localize was called
incorrectly
. The
$l10n
parameter must be an array. To pass arbitrary data to scripts, use the
wp_add_inline_script()
function instead. Please see
Debugging in WordPress
for more information. (This message was added in version 5.7.0.) in
/home2/medicalguru101/public_html/theneocom.com/wp-includes/functions.php
on line
5835