99.9% Uptime with Dedicated Hosting: Myth or Reality?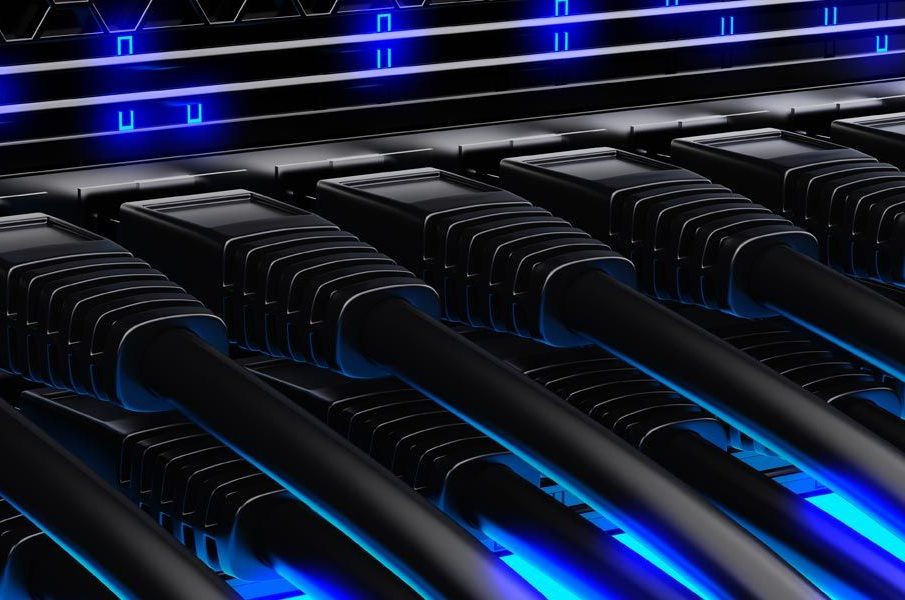 A website is one of the most important assets of your brand in today's times. With most people looking for products and services online and interacting with brands via their websites and social media accounts, a strong online presence with a well-performing website is a must. For a site to be available online, it needs to be stored on a web server. You can either purchase a web server and keep it within your premises or opt for web hosting services.
There are different types of web hosting platforms available, like Shared Hosting, Virtual Private Servers, Cloud Hosting, and Dedicated Servers. While the choice of the server depends upon your business and your site's hosting requirements, one thing that is desired by all websites is maximum uptime. After all, you wouldn't want your site to be inaccessible when a prospective customer visits, right? Hosting companies offer an uptime assurance based on the type of server.
With Dedicated Server Hosting, an uptime assurance of 99.9% is usually offered by most providers. But what does this mean? Is it possible for a web host to offer such an assurance? Let's find out.
Before finding the answers to these questions, let us first understand what Dedicated Hosting is –
Importance of maximum uptime in web hosting
With digitization changing the way we do things, the online presence of a brand plays an important role in its success. Social media platforms and search engines have evolved as the primary drivers of businesses since they can divert traffic to a website in no time. One post going viral on a social media platform can increase your site traffic exponentially. However, when that happens, if your site is down, then it can also create a negative brand image. When it comes to search engines, sites that have frequent/regular downtimes are ranked lower. Hence, having maximum uptime is a must for a website today.
The 99.9% Uptime Assurance with Dedicated Servers
Web hosting companies have been offering a Service Level Agreement or SLA detailing the minimum uptime that a website can expect from a specific hosting service. When you start looking at hosting plans, you will find most hosts advertising the uptime assurance along with the other features.
What does 99.9% uptime mean?
Websites are expected to be available 24x7x365. Hence, when a hosting company guarantees an uptime of 99.9%, your site will have a maximum possible downtime of up to 8 hours, 45 minutes, and 36 seconds in a year. As the uptime assurance percentage increases, the potential downtime decreases.
Is it possible to have a 99.9% uptime with Dedicated Servers?
Yes.
There are many factors causing a web server to crash. While shared servers have additional challenges to battle, when you buy Dedicated Server Hosting, uptime will depend upon the maintenance of the server, hardware, software, and hosting infrastructure. Reliable hosting providers ensure that they reduce server disruptions by taking steps like keeping the OS, CMS, and other software updated, proactively scanning for security threats, deploying state-of-the-art hardware and network resources, offering SSD-based servers, etc.
As a site administrator, there are certain things that you need to be careful about too to ensure maximum uptimes. Make sure that your website does not have any coding errors, track the resource utilization closely and scale-up the resources before it is too late, and beware of accidental deletion of critical files.
Summing Up
When you start looking for the best Dedicated Server Hosting plan for your site, ensure that you keep the uptime assurance as a top priority. While there are many options to choose from, like HDD/SSD-based Dedicated Servers, Windows/Linux Dedicated Server Hosting, Managed and Unmanaged Dedicated Hosting, etc., assess your site's hosting requirements and find the perfect combination. Also, to ensure maximum uptime, remember, a good quality hosting service and responsible site administration can ensure that your site has close to 100% uptime. Good Luck!
Notice
: Function WP_Scripts::localize was called
incorrectly
. The
$l10n
parameter must be an array. To pass arbitrary data to scripts, use the
wp_add_inline_script()
function instead. Please see
Debugging in WordPress
for more information. (This message was added in version 5.7.0.) in
/home2/medicalguru101/public_html/theneocom.com/wp-includes/functions.php
on line
5835
Notice
: Function WP_Scripts::localize was called
incorrectly
. The
$l10n
parameter must be an array. To pass arbitrary data to scripts, use the
wp_add_inline_script()
function instead. Please see
Debugging in WordPress
for more information. (This message was added in version 5.7.0.) in
/home2/medicalguru101/public_html/theneocom.com/wp-includes/functions.php
on line
5835